Ranch 'M has perhaps the simplest privacy policy on the web. We don't collect ANY personal data about our vistiors at all, period.
Cookies
This site uses cookies. Cookies are small files that a site or its service provider transfers to your computers hard drive through your Web browser (if you allow) that enables the sites or service providers systems to recognize your browser and capture and remember certain information.
Ranch 'M uses cookies to compile aggregate data about site traffic and site interaction so that we can offer better site experiences and tools in the future.
Pop Up Ads
Ranch 'M does NOT use pop-up ads on the site. If you are seeing pop-up ads while surfing the site, this is arising because your computer is infected with one or more "scumware" or, more politely, "adware" programs. These are software programs that you have installed on YOUR computer that trigger pop-up ads based on the content of thepage you are viewing.
Email Addresses
Ranch 'M does not collect any email addresses. Any email received from visitors is not sold, lost or otherwise "misplaced". Thus, by contacting Ranch 'M the email address you use will NOT be placed on some sort of spam-list. Information Collected So, what information do I collect? Nothing fancy, really. The only information collected is non-personally identifiable information about how many people visited our site daily, using what search engines, and referred from what site. This information is gathered in a program called Google Analytics, which is the most widely used website analytical software on the web today. None of the information in this software program is personally identifiable.
In plain English, what this means is that our online statistics program shows howmany visitors per day visited the site, what search terms they used in the Search Engines to find the site and how many pages they viewed once they did find the site. None of this information is personally identifiable in any way.
Do we disclose any information to outside parties?
We do not sell, trade, or otherwise transfer to outside parties your personally identifiable information. This does not include trusted third parties who assist us in operating our website, conducting our business, or servicing you, so long as those parties agree to keep this information confidential. We may also release your information when we believe release is appropriate to comply with the law, enforce our site policies, or protect ours or others rights, property, or safety.
Childrens Online Privacy Protection Act Compliance
We are in compliance with the requirements of COPPA (Childrens Online Privacy Protection Act), we do not collect any information from anyone under 13 years of age. Our website, products and services are all directed to people who are at least 13 years old or older.
How Can I Have My Personal Information Removed?
Since Ranch 'M collects no personally identifiable information (not even email addresses), there is no process available to have personally identifiable information removed since we don't have any!
Online Privacy Policy Only
This online privacy policy applies only to information collected through our website and not to information collected offline.
Your Consent
By using our site, you consent to our web site privacy policy.
Changes to our Privacy Policy
If we decide to change our privacy policy, we will update the Privacy Policy modification date below. This policy was last modified on 8/01/2013.
Questions?
Feel free to contact us. Hope you enjoy your visit to Ranch 'M..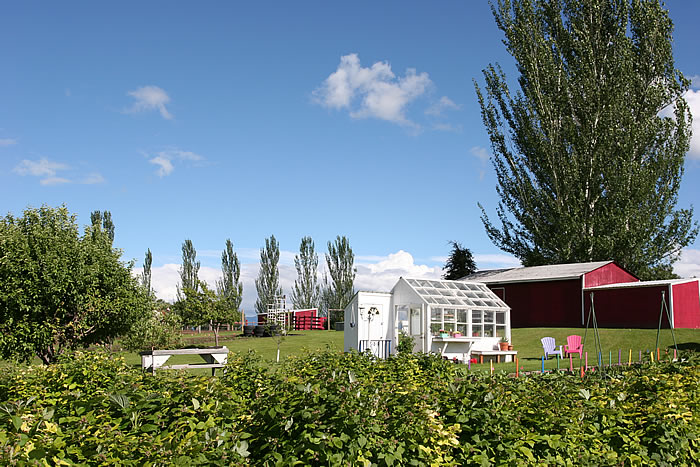 Attractive Grounds of Ranch 'M